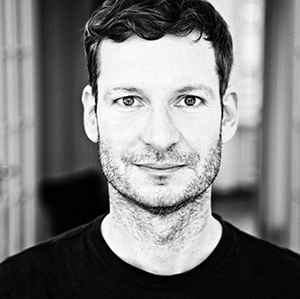 RESUMÉ
Bernd Jaworek works as a freelance photographer, based in Berlin, specializing in people and celebrities. He is frequently contracted for shoots by various publications and celebrity magazines, by record and movie companies, as well as by TV channels. In addition, he produces corporate work for advertising and communication agencies, and shoots for fashion brands.
Bernd Jaworek, born in Stuttgart/Germany, studied photography at the prestigious Lette Verein Berlin under the supervision of Roger Melis and graduaded in 2002. He was assisting several fashion and celebrity photographers in Munich and Berlin.
At the age of 21 Bernd was awarded the German Youth Photography Prize (member of jury : Wolfgang Tillmans). The prize-winning photo "...but it´ s not Ken" later became part of the German Historical Museum´s collection in Berlin and was featured again in 2011 at "Forever Young", an exhibition about German youth culture. Bernd´ s legendary photo series about the world-famous actor Horst Buchholz, which he shot as a 23-year-old, has been used in books as well as for the film poster of the acclaimed documentary "Horst Buchholz- mein Papa". In 2010 Bernd himself and dozens of his preproduced photos of German actor Kostja Ullmann appeared in the movie "Single by Contract"/ "Groupies bleiben nicht zum Frühstück".
BERND JAWOREK PHOTOGRAPHY
BERLIN-MITTE
M +49-173-35 05 691
© 2022 Bernd Jaworek. Reuse of photos found on this website is forbidden without prior written consent. Especially any non-autorized use of celebrity pictures on websites will have legal consequences.